GROW YOUR BUSINESSES VIA YOUR ONLINE PRESENCE
Hudson Digital has 7+ years' experience building stylish and easy to maintain websites that help customers grow their online presence. We work with small/medium sized businesses helping them grow their brand via social media, SEO, and email marketing.
Download Digital Marketing 101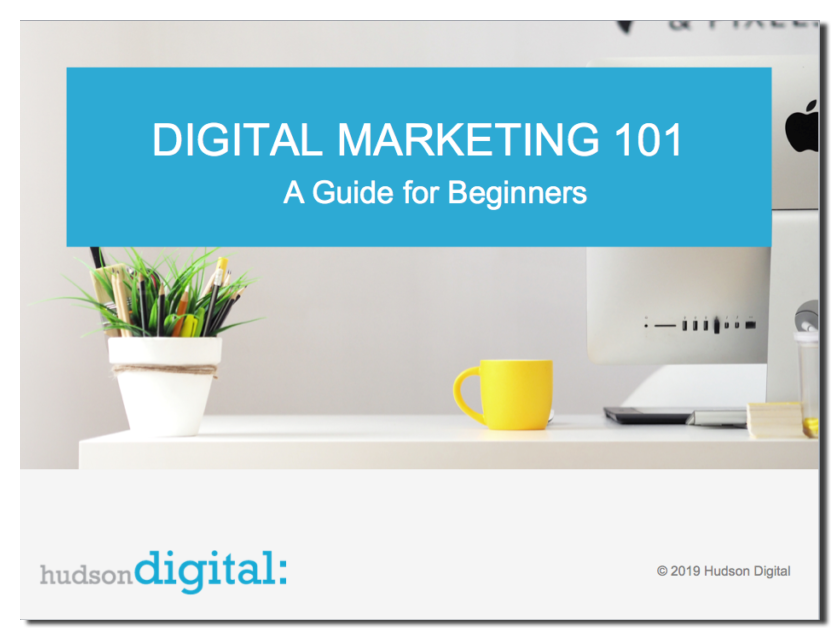 Download your copy to learn the basics of online marketing:
Website best practices
Driving traffic to your site via social media
Search Engine Optimization (SEO
Email marketing
Online Marketing Services that Reach Your Customers
Outperform your competitors with a stylish search-engine-compliant website and social media efforts. Engage your online visitors with content that resonates. Your business grows when your customers trust your brand, tell their friends, and come back for more.
Professional online marketing services will help your business grow:
Effective online marketing that doesn't break the bank.
While online marketing is essential to grow your business, it can be very expensive for small and medium-size companies. Our services are professional, effective and affordable.
Some resources to get you started.
We're a small company, but we've got experience working with large firms. Whether you're small, large or in between, we've got the talent and expertise to help you achieve your business goals. Download our Guide for Beginners, read our posts on online marketing or if you're in a hurry, check out our FAQ. We're here to help you make the best decision about your online marketing.
FREE GUIDE
Learn why digital marketing works and is essential in today's business environment.
Digital Marketing 101: A Guide for Beginners
OUR BLOG
Posts on digital marketing—trends, and best practices.
We enjoy discussing digital marketing trends and writing about them. Check out our posts.
FAQ
A few quick answers about digital marketing to help you get started.
Quick answers to questions about digital marketing.
Your company's website is the main point of entry for many of your customers. Outperform your competitors.